Increase local organic
Website Traffic
and enhance your business web presence
Areas We Service | Local Businesses Catered For
We are a Brisbane based agency and do work for small to medium sized companies across Australia.
Types Of Services: Website Creation | Google My Business Profile | Google Maps | SEO (search engine optimization)
Cities in Australia: Brisbane | Melbourne | Sydney | Perth | Canberra | Hobart | Adelaide | Darwin
Suburbs in Brisbane: Brendale | Carole Park | Wacol | Eagle Farm | Brisbane CBD | Eagle Farm | Nudgee | Murarrie | North Lakes | Springfield Lakes
Types of Local Businesses: Plumbing | Electrical | Roofing | Air-Conditioning | Security | e-Comm | Dentist | Chiropractor | Doctor Surgery | Tiler | Pest Control | Lawyer | Real Estate Agency | Restaurants | Painters
Branded Sites
Website Creation
Cloud SEO Marketing works primarily with the tradies in Brisbane. Our agency specialise in Plumbing, electrical, roofing and HVAC businesses in Brisbane.
We know exactly what you want to achieve and will help you grow your business month on end.
On Page and Off Page
Site Optimisation
Here we use our expertise in search engine marketing to optimize your website content both on-page and well as off-page for page 1 results.
This expertise is priceless to a local business owner who owns a plumbing, electrical or air-conditioning company in Brisbane. We can help reduce your AD spend on Google.
Social Proof
Get Seen
A business needs to be visible on the internet.
We help establish social proof for a business by listing the business website on citation sites (over 20 sites) to help brand the business.
This is a very powerful strategy as we demonstrate in our case studies on this page.
We are here to work on your
Local SEO Brisbane business goals!
Cloud SEO Marketing is run by Claude Fullinfaw in Stafford Heights, Brisbane.
The agency specializes in helping local business with website design (branding, content creation) to setup and implementation.
Over the course of the last 5 years I have seen many changes happen in Google where sites have lost their rankings over night.
Fortunately for you the agency I run uses all white hat procedures to enable businesses to rank on Page 1 in Google and stay ranked without losing their ranking with just a small amount of maintenance. Our expertise is local SEO Brisbane for local companies.
I am looking to work with businesses in the Plumbing, Electrical, Roofing and HVAC (heating & cooling) industry niches in Brisbane to create awesome websites like this and make those sites visible on Google.
What Local Services We Offer
WEB DESIGN
Branding
Our agency specialise in Plumbing, Electrical, Roofing and HVAC businesses in Brisbane.
We help you with the complete process of getting a business domain, hosting the domain to website creation. This will include branding, content creation and setup. Plus maintenance.
We work ground up with you:
Firstly creating your business brand, then get great content that speaks to your visitors, create trade images to place on site, to finally adding all content on to the site.
Read More
Google Images
Optimization
Trade images specifically for your Plumbing or HVAC (heating, ventilation and air-conditioning) niche will be GEO tagged to your business location, optimised so the images can be found for various money keywords specifically from suburbs you want potential customers in Brisbane from.
PS: This is often an area most local SEO Brisbane agencies don't optimise fully.
This is a virtual real estate on Google worth dominating.
Read More
Optimization
For Local Search
Our expertise in search engine marketing helps optimize your website content both on-page and well as off-page. Our expertise is second to non. Read our case studies below.
This help the website be found on the first page of Google in your niche's keywords.
Our on-page strategy is second to non as it makes the content relevant to what a potential buyer is looking for. This in turn helps the search engines find what they need to return results that the searchers are looking for.
Read More
Video
Local Search
We help you create great looking short videos that help potential clients with their FAQs.
These videos are then optimised for maximum visibility so they show up for local searches in the suburbs want potential business from.
Read More
Dominate
Google My Business
Domination! We help create and maintain your GMB (Google My Business) listing, fully optimised so you come up for various local searches in your area and the surrounding suburbs you want business from.
Your business will be seen in the 3 Pack listing as well as in The Google Maps.
This is very powerful strategy for a local plumber or HVAC business in Brisbane to dominate the competition locally.
Calls from a GMB listing converts more.
Read More
Chat Bots
Virtual Assistant
We help create chat bots specifically for your business. These bots are created so that a visitor arriving on your website after hours or possibility when you are working on a site may get questions answered in real time.
We will capture the visitor's phone number and email (with permission) and send them a followup email of your services and help them make a booking with you.
We will have QR Codes connect with the Chat Bot so visitors can easily scan to get information about your services, hours and how to request for assistance.
This will prevent losing potential clients if you cant answer the phone.
Property Management Group
This case study is on the property managers in Brisbane.
We took this company over in January 2021.
In 10 months were able to establish the business to be ranked in Google for a number of keywords.
Property Conveyancers
In February 2022 we took over the national head quarters for QLD conveyancing company in Noosa Heads.
Within a month rankings for various local suburbs on the Sunshine Coast.
Within 8 weeks ranked for main keyword.
Plumbing Contractors
We took over the SEO work for Plumbing company in Chermside West in November 2021.
This business was not seen in their local area prior to us taking over.
Today their trade has increased 10% each month and now their are being seen in local search.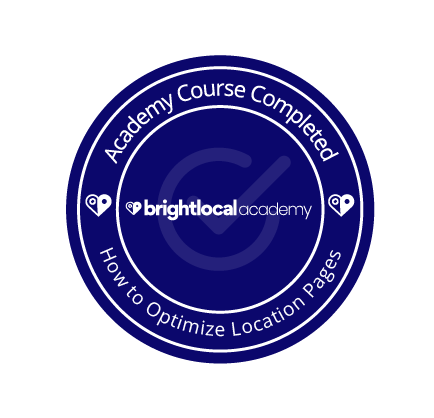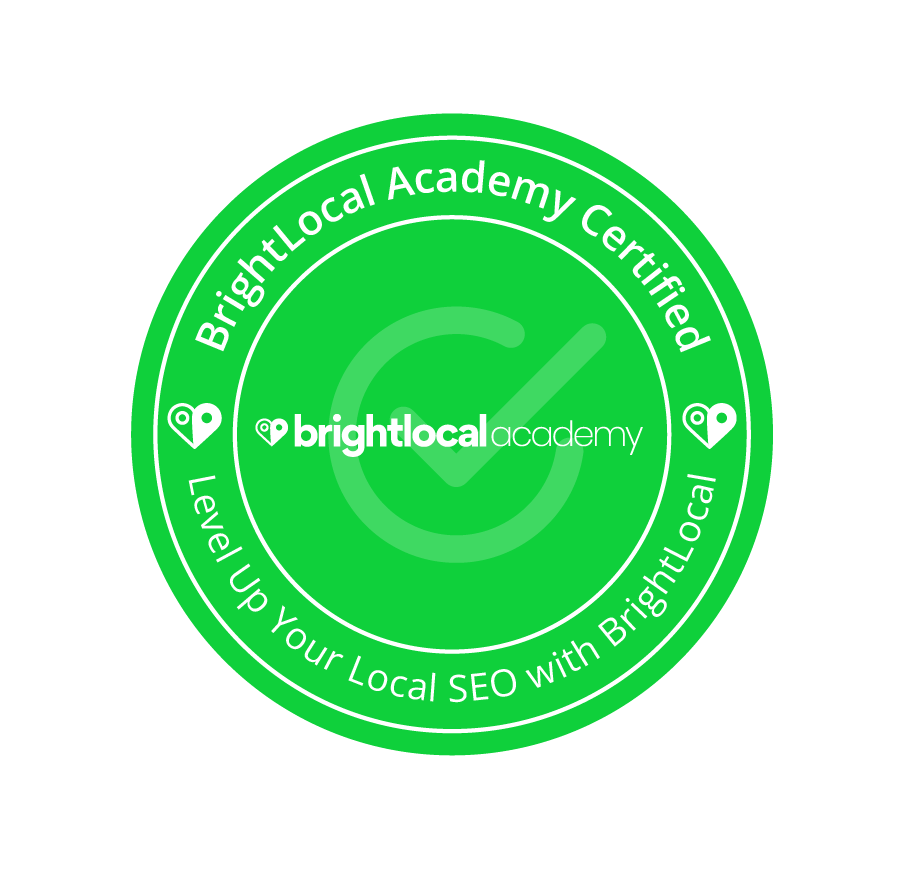 Read More on Case Studies...
This is quite a difficult question to answer without knowing exactly what you may need for your site.
Its like asking a builder how much does a house cost without getting into the specifics of how many square meters will the home be, the number of bedrooms, is it going to just have a carport or a double garage, etc.
Similarly its the same with building a website. We have various elements that make a site and I shall list some here below:
A domain? Do you have one?
Hosting? This is an additional expense each year. Has to be factored in.
Do you need a new website or need us to do a makeover?
Branding? Have you got your branding done for your site. Would you like us to do the branding?
Web content? Do you have content or you need content written?
What about implementation? Do you need us to put everything together for you as one service? This would be ideal considering you are busy running your business.
So you see it has so many components to making a website special.
Do you want to give us a call on 0422442029? or book a ZOOM call by clicking here>>>
Yes we do. When you call us about your existing or new site we can talk about SEO and how it will help you.
Its ideal to fill in the form on our contact page. It takes just 2 minutes to do and then book a ZOOM call. Book Now>>>
No you don't have to sign any contracts. There are no hidden fees.
In case you need to either place your work with us on hold or cancel, you can do so any time.
Yes you may. Just contact us and we can arrange that.
Yes we have a team of expert content writers that can help you keeping your website fresh with new ideas.
We also provide content writing and distribution service once your site is up and running.
This help with visibility and site traffic.
Check out our Case Studies here to see what we have done with clients' sites. Click Here>>>
Yes we do. Get in touch and we will help you.
Yes we do. Here is the link to our case studies. Click Here!
You will learn how to setup an email account in SiteGround in simple to follow steps. PS: In ...
Read More

→
This post is useful if you have a Siteground hosting account and want to have emails to go ...
Read More

→
You may want to look at setting up professional emails through Godaddy. Here are the options listed below: ...
Read More

→
Website Design Companies Brisbane
Where to find a professional website design company that you can trust and will be cost effective. Here are a list of companies worth checking out before you come to us. That way you will know the value we offer to your local business. The design companies are: BAMBRICK® - Brisbane SEO & Digital Marketing Agency, ExciteMedia, ResurgeDigital, kmo, Rise, WhitePeakDigital.
At Cloud Seo Marketing you get a professional website designer who will work on your business website on a one-to-one basis. The agency is a boutique digital agent and caters to small to medium size businesses in Brisbane.
The business districts we do business are: Brendale, North Lakes, Springfield Lakes, Ipswich, Logan, Eagle Farm, Brisbane CBD, Murarrie, Nundah