Seven Tips To Focus – Choosing The Perfect Domain Name
Make it easy to type – long domain names are hard to remember and takes too much time to type. Most people are too busy and if the domain name is easy to type the searcher tends to remember the domain better. This also makes it so much easier to type in the search bar in Google. If things are easy people remember.
Now think of the popular brands such as Twitter, CNN, Instagram, etc.
What comes to mind? One big thing they have in common is that they're all easy to spell. The last thing you want is for the potential visitors to mistype your domain and end up on a different website!
Keep the name short -Long domain names firstly are difficult to remember. However, more importantly Google likes shorter domain names. And short domain names don't get truncated in a search. People can read the full domain when search results are returned. The ideal length of a domain name is 6 to 14 characters long. Shorter domains are probably all taken now so use a brand name as the domain. This way its brandable.
Get your business up and running with these amazing deals!
Use keywords – use a primary keyword in your domain if possible. These are generally shorter than long tail keywords. Now using keywords shows the reader that the website is on topic and more importantly Google recognizes that the domain is all about that keyword , that niche, reflecting your website. Just make sure again that its a short keyword.
Target your geographic area – use the city in your domain if you can. Geographic domain names are domain names that refer to a particular location. This may include a place, neighborhood, city, county, state, street address, zip code, area code, or a combination thereof.
Be memorable – By choosing the right domain name you can leave a memorable impression on the visitor.
Research the domain name before buying – This is appropriate as you don't want to have copy-write issues occurring.
Appropriate domain name extensions – examples are ".com", ".org", ".net". These are the most popular extensions. However there are many more available for you. Aim for a ".com" website. However, if that's taken go for a ".net" or a ".org" website.
What To Avoid In A Domain Name
Avoid numbers and hyphens

– Remember how your domain name should be easy to spell and pronounce? Hyphens and numbers make it more difficult.
Imagine explaining YouTube if it had a hyphen in there…
"Have you seen this new site You-Tube? There's a hyphen in there by the way, between the 'You' and the 'Tube'". YouTube may not have spread so fast if it did.

The bottom line is make domain names punchy, smooth by sticking to letters.
Avoid trademark domains

– before you get started with the domain registration check if its available on social sites, as well as if there are any trademarks already registered to that name.
To successfully build a profitable brand you will need to have that domain across entire networks. This builds familiarity and makes it easy for your visitors, fans, and customers to find you around the web.
To void legal issues: you should stay away from names that already have trademarks.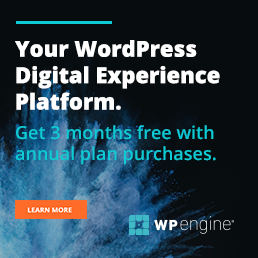 Avoid domain names that are weird

such as ".club", ".space", ".pizza" and so on.
Benefits of a good domain name
Great domain names can help SEO

– Absolutely domain names matter for Search engine optimization (SEO). Picking the right domain name is a vital part of your SEO marketing strategy. You should choose a domain that fits with your company branding and is not too complicated. Make sure its not too long and have weird names stuffed in the URL.
The name alone is not the only consideration in a URL either.
Companies should think about the TLD (top-level domain) portion. It matters if your domain is a ".com", ".org", or ".computers" (or any of the other thousands of options). As you read before we recommend businesses and organizations use a ".com" domain because most potential customers are naturally going to assume that's how your website address ends.
In other words, it's going to be easier for them to go right to your site if it ends in a .com. If the ".com" has been taken opt for a ".net" or a ".org" instead.
It is also important that your URL is readable and looks professional.
It can define your brand

– Creative and brandable are always better than generic.
Remember: Your domain name is how visitors will find, remember, and share your company on the web. It is the foundation of your brand.
Another point to keep in mind is avoiding generic names as they don't stand out in competition. Stuffing a domain with keywords such as WhereToFindDogFood.com is not right. These types of names don't have any meaning.
How To Create A Great Brandable Name:
Create new words – How about coming up with some catchy new words. Example of successful business names are Yahoo, Google and Bing.
Use existing words – Using thesaurus you can find interesting words that may fit your brand.
Use a domain name generator tool to help you create a unique domain name.
Here is my favorite domain name generator.
DomainWheel.com
Wordoid.com
LeanDomainSearch
Where should you register your domain name?
The domain you choose will have a significant impact on your website success. Make sure you put careful thought into this.

Should I consider changing my domain name?
If you have an exact domain match, you may consider changing your existing domain.
We suggest not doing that. Its taken years to get your branding and reputation in place and if your company is already successful with the existing domain stick with what is working.
Instead focus on good writing skills for excellent content, build referral links and get good reviews on your sites.
In case your company has only just started then it may be a consideration to switch domains.
The key is to focus on getting the best SEO results through strategies that go beyond just keywords.