Professional website for your business
We will help you build your website from ground up.
This all starts with getting to know your company and what you want to achieve.
We will then work with you to create the brand you want people to know you by.
We will discuss colors, font, themes and what tag line your website will have.
Once we have that done we will start to look at what content you want on your site. Do you have your own content or want us to do the content writing for you?
Next we will begin building your website. This is where we implement what we discussed previously into your website.
All content (writing and images) will be optimized for local search.
You will be given opportunities to give us feedback as the site gets done. Its similar to a house being built. We want you to be happy with the website you will get.
We are here to help build you awesome sites.
Call us today to get the best Web Design services from the leading
Web & SEO Agency in Brisbane: 0422-442-029.
Upgrade to One of Our Beautiful Designs for Your
HVAC, Roofing, Plumbing, Electrical Services Website

Roofers WordPress Theme-1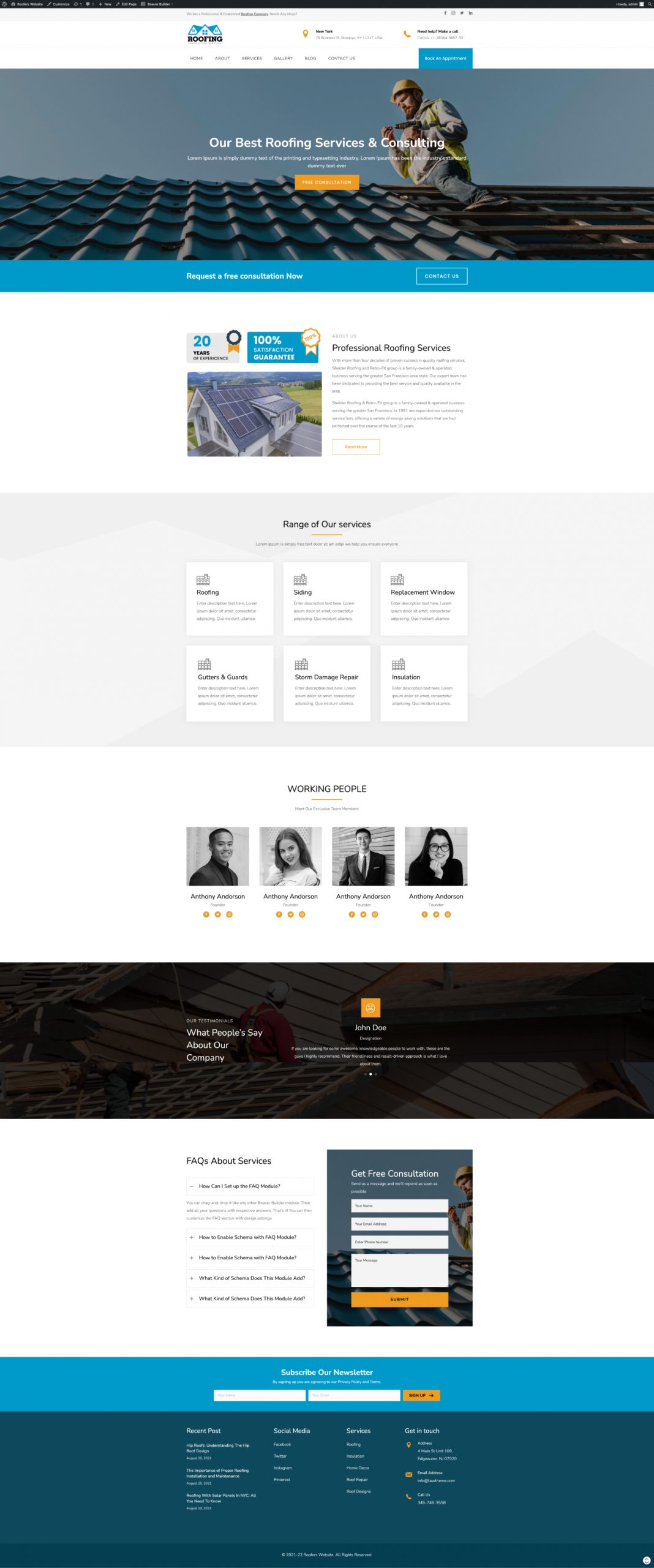 Roofers WordPress Theme-2

Roofers WordPress Theme-3
Creating a Better Visitor Experience | Faster Conventing Clients
Cloud SEO Marketing focuses on the trade industry. We know what your clients want as we only work with air-conditioning, electrical, roofing, plumbing and gas and building industries. This knowledge helps our clients (you) get quality visitors to your website each and every month.
We will help you grow a minim of 10% each month in quality leads that call your business each month.